Discussion Starter
·
#1
·
Buick sits at the premium level of the car industry. That puts it below luxury brands like BMW and Audi, but above the mainstream brands like Chevrolet and Honda. Buick has been doing a great job of fitting into this space between luxury and mainstream, and it has done so by focusing on comfortable, premium and quiet interiors, among other things.
The biggest contributor to the comfortable, premium and quiet interior that Buick is known for is a combination of features that are known collectively as
"Quiet Tuning"
.
Here are the different features that combine to make Quiet Tuning:
1. Acoustic-Laminated Glass and Active Noise Cancellation
This feature consists of laminated glass that blocks outside noise. The noise cancellation counteracts engine noise that makes it inside.
2. Sound Shields in the Doors
These doors form a sound-blocking shield using inner door sound barriers. These barriers are thin and light absorbers of sound. There is also triple door seals to seal out all the outside sound.
3. Advanced Engine Isolation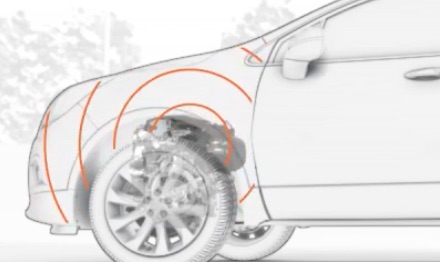 This feature makes use of hydraulic engine mounts that block out engine noise and vibrations from the cabin. The engine noise is further insulated by premium engine-side acoustics and sound absorbing dash mats.
So if a smooth and quiet ride is what you are looking for from your next vehicle, the Buick Envision should be right up your alley.