Hello,

Just took delivery of a CPO'd Envision essense.

Looking forward to reading all about your adventures and misadventures, and hope this car gives me many years of mostly trouble free operation.

Ive been heavily involved in my other cars forums, but noticed this car doesn't have the same amount of information on the forums. Hopefully with time that changes as more and more envisions are sold and enter the used market.

I'm wondering if there are Chinese forums which have more info on the car, because as far as the English market is concerned there is very little DIY out there. For example: changing headlight bulbs? (Not that I need a tutorial) there is not one video online showing how.


Car:
CPO'd 2019 Buick Envision, Essence FWD, 2.5l 49,000 miles.

This car will be my roadtrip car, and my wife's primary.

I'll be installing the curt hitch on this car for Towing my 700 lbs camper, and any utility trailers I rent for hauling stuff from the hardware store.
Here is a link to changing headlights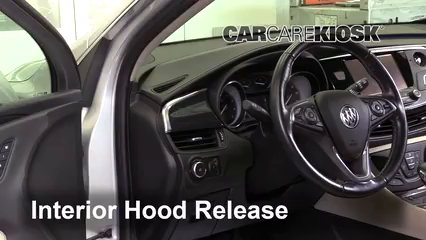 Learn how to replace a daytime running light on your 2017 Buick Envision Essence 2.5L 4 Cyl. FlexFuel with our step-by-step video guide. Watch now to replace a burnt out DRL or DTR

www.carcarekiosk.com